JOIN US!
USCRA'S 2023 Annual Convention
Oct 6-8, 2023 Louisville, KY
Realtime Exam Oct 7, 2023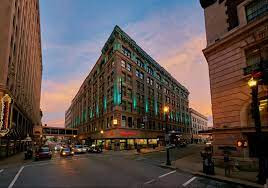 The Embassy Suites Hotel is located in downtown Louisville where you can enjoy the Belle of Louisville,
visit museums, walk the bourbon trail, dine at one of their many restaurants and do some shopping.
Embassy Suites Hotel room rate is $169/night plus taxes and fees.
Embassy Suites by Hilton Louisville Downtown provides a free airport shuttle service to and from the airport.
The shuttle runs every 30 minutes, seven days a week,
from 7:00 a.m. to 11:00 p.m. but must be requested
by calling the hotel's front desk @ 1-502-813-3800.
The driver will confirm the airport pickup location.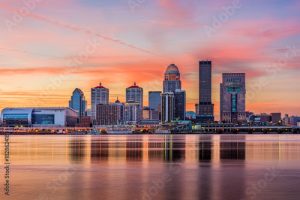 The USCRA Convention Committee has put together a great weekend of seminars.

The weekend kicks off Friday at 4:30, where you can show off your skills in the Honorable John R. Tunheim Realtime Speed Contest.

The CEU seminars begin at 5:00 with a return of trivia night.

Bring all of your favorite stories to share at the hospitality suite Friday and Saturday evenings.
On Saturday morning, you have a chance to earn the distinguished Federal Certified Realtime Reporter designation,
and then earn CEUs with seminars from 9:00-5:00. After a day of learning, relax with friends, wander the bourbon trail, or grab a bite to eat.
Sunday at 9:00 you will hear about Florida's sex trafficking and have an opportunity
to brush up on your knowledge of the J-NET, learn about the function of the Court Reporter Advisory Group, and ask the panel questions.

The convention wraps up by noon Sunday.